Naming and Sitting with The Feels.
'There's refuge in a name'
Hey Beloved,
Guess who missed you? Yeah, you are right. I did miss you🥺. I should have been in your inbox on the 5th of June, but here I am, three days late. I am sorry for that, truly. It has been a truly hard week, and I sincerely hope this new week turns out to be better.
How are you? You know how we do it, take a pause, and give that feeling a name.
Premium Shalaye
So, last week was a long hard week, and I am hurting. I jokingly call myself 'hard gehl' but the streak was broken as I have teared up more times this week than usual. From the #BlackLivesMatter movements to the #JusticeForUwa, and then Barakat, Tina and Azeezat, it seems the world is hurting as well. There's been so much stories of women who've been sexually assaulted and the negative impact of the events on their life. It has been really triggering, and I have been frustrated, powerless, guilty, disappointed and angry. It's been exhausting dealing with all the feelings together with work, but I have been protecting my energy, doing social media in small doses, and exercising. I'm marginally in control, but it's affecting my interpersonal interactions, and I hope to do better.
So, I initially meant to shalaye the SpaceX's first crewed mission, and what it means for the future of space tourism, the amount of debris in space and similar stuff, but lookat me here.
I'd instead use this chance to reiterate what I have been saying on my Twitter.
First, if you have been abused in any form: emotionally, sexually, or even physically, it's not your fault. It's never your fault, don't take the blames. If you need to speak out, please do. If you don't want to, it's fine too.
Second, if as a survivor, you are being triggered by the stories, if it unearths memories you'll rather forget, if it makes you double over in guilt, you can unplug. You can seek refuge in the little joys, and you totally should. I have been surrounded by kids, and although they literally walk all over my body, I am really glad for their presence.
A hack I use when I have overwhelming feelings is to actually process them. First, I question what I'm feeling. A great poet ( you might have heard of her - name's Dunsin Dunmade) once told me, there's refuge in a name so I often use the Emotion Wheel in naming these feeling. It is much better knowing how you feel in concrete detail rather than a vague abstraction.
After this, I ask why I am feeling that way, if the cause is something I can alter. If it is, I try to alter it. If not, I sit with it, afterall everything is transient, and it's going to pass definitely.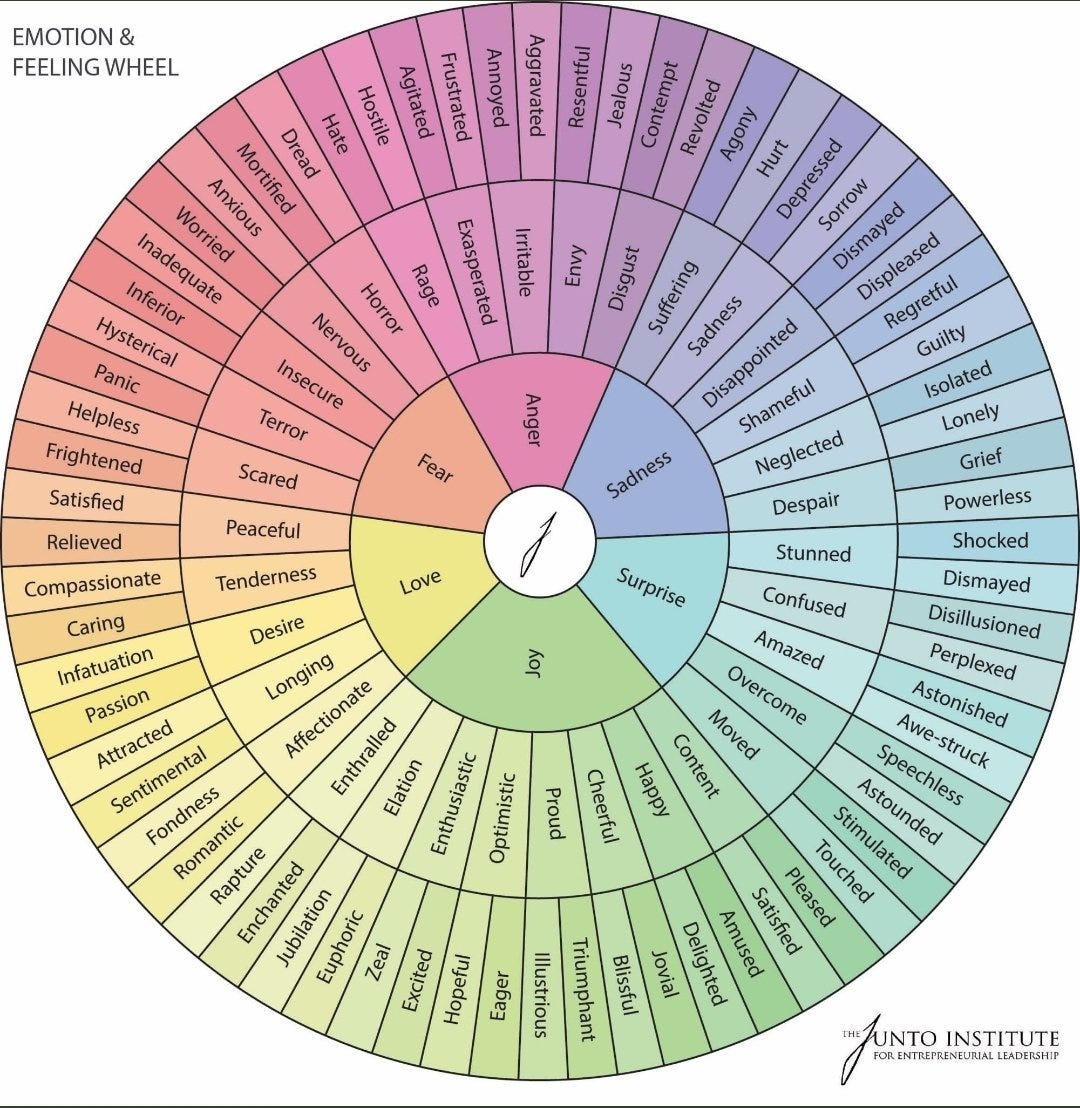 Third, use your voice, use your platform. Hashtags and trends drive conversations and are often the initiators of social reforms. It often does not matter the size of your platform, speak out, amplify the conversation. But also, importantly, learn, do your research as well, and translate these things into action. It is not just enough to talk. Here's a thread I made on what more you should do in addition to that. Note it's not an exhaustive list, obviously.
The Gist
So, on a personal front, I finally finally completed a project I've been working on for about a month now, and I can take a deep sigh of relief. To celebrate this, I have been binging on a new series - Sex Education. Oh, yes, my glasses! See ehn, I know I said I was gonna get a new glasses in my last mail, and I did try tbh. I was at it for like three consecutive days, going to get the frames (ordering things in Ibadan is an extreme sport, phew!), doing the tests and whatnots. And my glasses is readyyy💃 One thing tho, I haven't gone to pick it up at the Doctor's😩 Infact, I haven't got the drive to go out at all (did you catch the pun😂😉). I was waiting to get the fixed frames before sending you the pictures I promised, but here's a picture of me with the frame before dropping it off🤓😍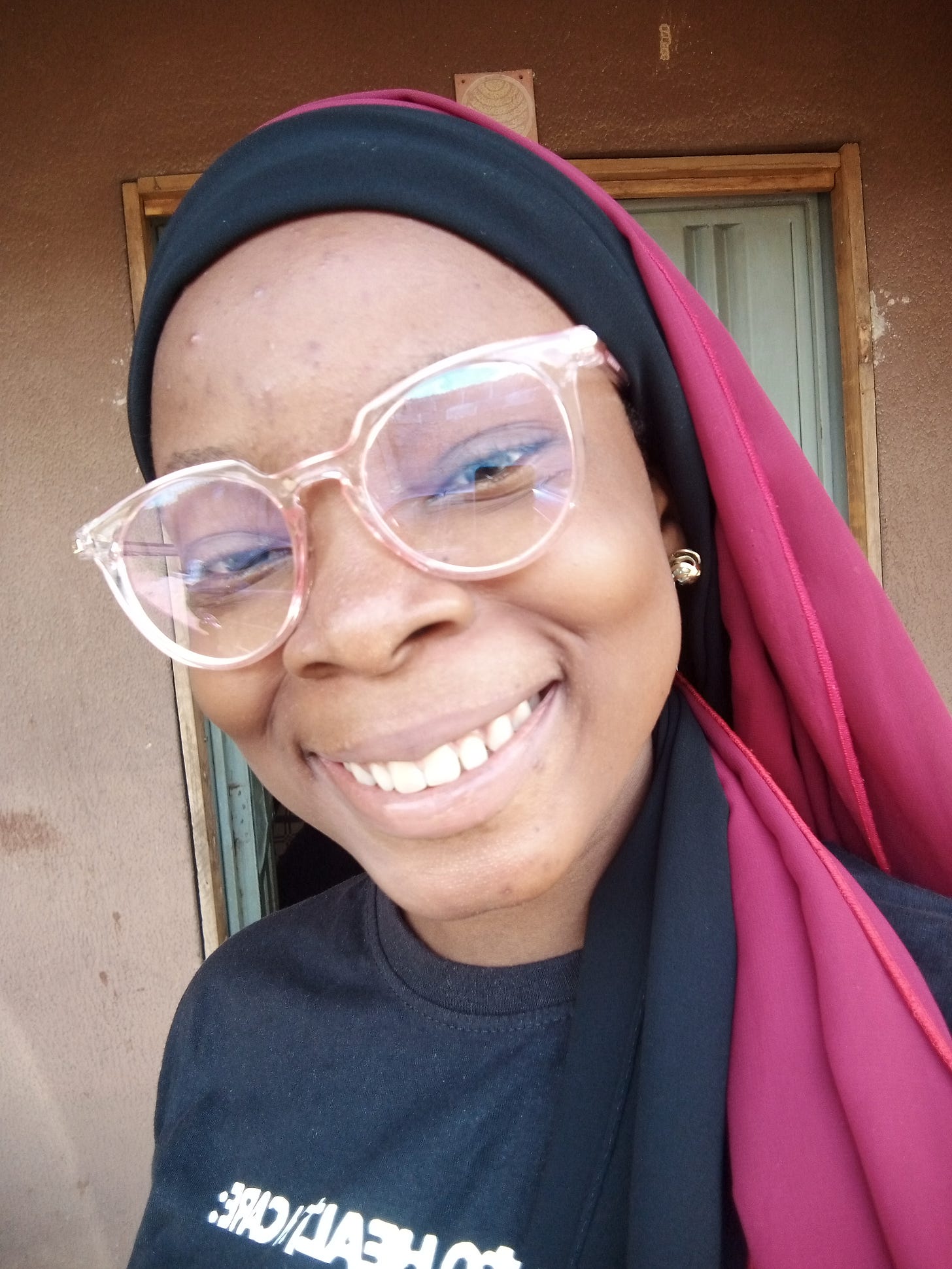 On my reading front, let's just thank God for life. I am still on track with Charles Duhigg and I've covered pages in Aké, but I know I've been slacking, but guess what, my skin is clearinggg and glowinggg, so we are focused on that😂. Anyway, I found this interesting, and then this about content censoring and flagging on social media. Junk knowledge, but you might want to check them out.
If you're reading anything, please let me know, and if possible share interesting excerpts with me📖.
Also, I am looking to talk to women with diagnosed mental health issues. Just a quick conversation, so if this is you (or you know anyone), please reach out 🤗
The video below is guaranteed to make you smile sheepishly so here, have it.
Leaving you with my love♥️,
Maryam.
PS: Have you seen our president's commencement speech? If you've not, please hurry over to check for it. It especially hits different if you are Class of 2020🥺. And yes, Beyoncé's our president, durrrrh👀